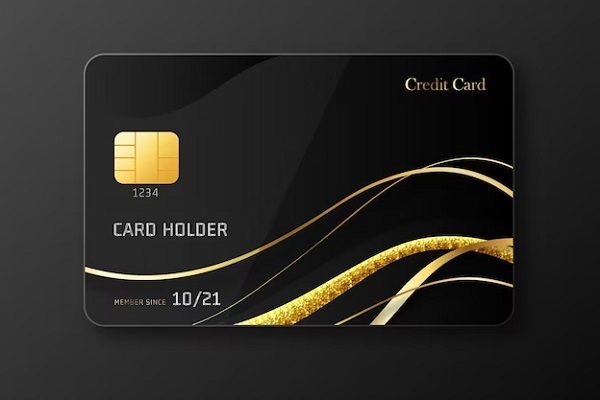 Business
Tips to Keep Your Business Credit Card Under Control
Business Credit Card
Introduction
As your business grows bigger and you have more expenses to make, it's no surprise that it takes more effort to manage all your business spending. Business credit cards are great tools to help you do so, as you can issue cards to your employees to enable them to make company expenses easily while still allowing you to track and manage every penny that goes out of your business.
To make the most of your business credit cards and ensure that everything goes smoothly, you'll want to know several tips that will help you manage your business cash flow better with corporate cards.
What are business credit cards?
Business credit cards are designed with a specific purpose in mind; to make business expenses. They come with a set of tools and features that enable you to control and make business spending easier. From a card dashboard to view all your transactions to integrated and automated accounting, business credit cards are the better and more convenient choice for businesses. Often business credit cards will also boast a higher credit limit when compared to personal credit cards. 
With businesses making bigger and more frequent payments, using a business credit card will ultimately save you time and money.
10 tips to keep your business credit card usage under control
Monitor spends


Most business credit card providers will provide you with access to a card dashboard that you can use to get an overview of everything related to your business credit cards and payments made with them. With this tool in your arsenal, it's easy to check how much money is spent by who on what. Take advantage of that.





It's important that you monitor all spending made with your business credit cards. You want to ensure that no employee is misusing their card to make personal purchases. It's also a good idea to go through each payment to see what vendors are the most expensive.
Set a spending limit


As a general rule, you want to make sure that every card that you issue has its own specific limit according to what your needs for each card are. If you have a card issued specifically for marketing expenses, for example, you want to set the limit of that card according to what your marketing budget is.





Additionally, you want to set limits for specific expense categories and make your employees aware of them. Some business credit card providers will let you toggle spend and vendor categories on and off for each card you issue, allowing you an added layer of control.
Watch out for interest rates carefully


While some

business credit card

providers may offer interest-free credit, this isn't always the case. Luckily, you may come across low-rate cards as an alternative. These are credit cards that only have low interest on your credit usage. Before you commit to a card provider, you want to know exactly what the interest rates and fees are.





One thing to keep in mind is that sometimes a higher credit interest rate could mean better rewards. Weigh the pros and cons of each option you have to determine which card provider has the best return for your business.
Use cards for business expenses only


The purpose of using business credit cards is to separate company expenses from personal expenses. While both types of cards theoretically can be used to make any payments, it should be the company policy to strictly use business credit cards for only business expenses.





Have a clear and strict policy about what business credit cards can be used for and outline the consequences of breaking these rules to all employees. Not only is this better for bookkeeping, but it also reduces the chance of any card misuse.
Review statements


Business credit card management systems help reduce the amount of administrative work and manual data entry that your team has to do. As a result, you can generate statements and reports easily.





Take advantage of this feature. With card statements easily accessible to you, you want to dedicate some time each month to review your statements. Identify which expenses are your biggest ones, decide which can be reduced or cut, and make sure that no employees are misusing their cards to make out-of-policy expenses. Budgeting and making decisions will be easier when you regularly review statements.
Educate employees


The best way to ensure that your business credit card spending is under control is by making sure that everyone is on the same page. When you start issuing business credit cards to employees, you want to ensure that everyone is aware of your business credit card policies.





If there are systems, such as a card management dashboard, that your employees need to be familiar with, you also want to conduct training sessions to educate employees on how to use them. The more they know about the card workflow, the easier it will be to control card usage.
Avoid late fees


You'll be given a billing cycle by your credit card provider. This entails your credit period, your repayment due date, as well as a grace period if your provider offers one. Making your credit repayment beyond the due date or grace period will incur late fees, which can be costly.





Make it a habit to pay your credit bills on time. Late fees are often calculated by a percentage rate and are expensive, especially if you consistently miss your repayment deadlines. They'll add up and can easily be avoided by ensuring that you plan your credit bill payments accordingly.
Set approvals and controls


It's a good idea to pick a business credit card provider that offers a card management system to link to your cards so that you can have an established way of controlling your card spending. One way of ensuring that your employees are spending appropriately is by setting an approval workflow on your card management system.





If any employees need to raise their card limit for bigger expenses, they should require approval from higher management. The bigger the expense is, the longer the chain of approvals. You should also review and approve their expense reports for better control.
Choose reward programs that suit you


Many card providers offer a variety of

reward programs for business credit cards

. Starting from discounts to cashback to airline miles, you'll find many benefits from using certain business credit cards.





While reward programs may not be the only deciding factor in choosing which business credit card provider is right for you, it's a good idea to consider what your business needs and see if you can find a program that suits you. If your employees go on a lot of business trips, then a card provider that has a good miles program can help you save money.
Create restrictions


Business credit cards are empowering. They allow employees to quickly make business expenses without worrying about the tedious reimbursement process. However, the ease of cards can unfortunately lead to misuse.





The good news is that combining a solid credit card policy with a card management tool will help you reduce misuse risks. You want to be clear about what employees are allowed to use their cards for and what isn't allowed. Coupled with features like merchant category blocking and spending limits, you can create all the necessary restrictions to ensure safer card usage.
Conclusion
Getting started with business credit cards can be daunting, However, the features that you get from using business credit cards can make all the difference for your business in the long run.
When you start using business credit cards to manage your company expenses, you want to take advantage of all the features available to you and maximize what you get out of them. Starting from making use of the spend control features to reviewing easily generated reports, make sure that you know all the different tips to keep your business credit card under control.