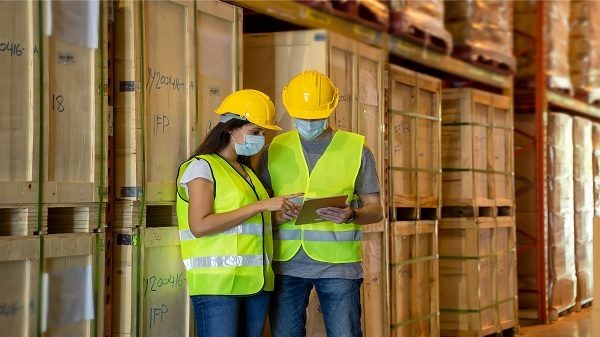 Real State
Supply Chain Issues Plague still Plague the Construction Industry
Supply Chain for Construction Industry
The impact of the COVID 19 pandemic still reverberates through the entire spectrum of the construction industry
The construction industry was undoubtedly one of the worst hit industries after the hospitality industry when the COVID 19 pandemic was at its peak. Almost two years on, whilst most other industries have recovered to a significant degree, the supply chain crisis within the scope of the construction industry seems to continue in specific components of the industry especially issues related to construction industry material. The shortages have posed as a primary issue for construction projects mainly due to the fact that the shortages has resulted in the inflation of material costs, that analysts say keeps rising consistently on almost a weekly basis.
Industry players continue to play tic-tac-toe as they are left without choice, but to embrace the issues associated with material delivery delays and rising costs. General contractors have gone strategic towards keeping costs low and dealing with longer wait times by looking at other avenues of the industry to reduce cost burdens and increasing cycle times.
Major suppliers of raw materials often lean towards supporting larger construction companies and afford less priority to smaller contractors who are finding it difficult to manage their smaller projects (mainly home improvement projects and smaller landscaping projects) which have increased in demand significantly after a hiatus of almost 2 years. To add salt to the wound, the industry which has to deal with serious supply chain issues also has to deal with stricter environmental protection regulation and also deal with the current skill and labour shortages which is another factor that stresses the pressured industry even further.
Strategic Project Management
According to major construction industry players among the steps taken to 'ease the pressure' from these industry stressors is establishing solid communication with clients and trade partners. This allows construction project teams to not just manage projects based on material availability with clients, but also lower cost and ease capital flow burdens with trade partners of not just raw material, but also construction equipment suppliers. Many contractors over the last few years have resorted towards renting construction equipment such as mini excavators for small projects and standard excavators for larger projects as opposed to purchasing these machines. Taking an excavator for hire would naturally help to maintain the cash flow of the company which is in turn used to secure materials in cash which commands quicker responses from suppliers in comparison to credit terms. In the current scenario, cash transactions have become significantly important, as important as discussions with construction crews and client expectations associated with budget and schedules from the very beginning stages of projects.
Proactive actions may be the only solution that is currently viable, overstocking material whenever they are available (concrete, cement, paint, plaster etc.) is currently deemed as positive moves unlike before, where overstocking was seen as poor management practices. Partnerships between contractors and trade partners such as raw material and construction equipment rental companies that provide an assortment of construction machines for hire seems to be the only solution towards producing the best outcomes for customers and keeping project revenues above margin.
These alternatives are critical success factors given the state of the supply chain at this time as it still remains very unpredictable quoted industry analyst Sanderson McGraw a senior executive at SM Construction Consultancy Ltd. Materials being available at a moment and unavailable the next are a norm currently and at times materials are delayed for weeks and as such it is critical that contractors either have a backup plan or have ideas to use alternative materials (however thorough research is required for this option).