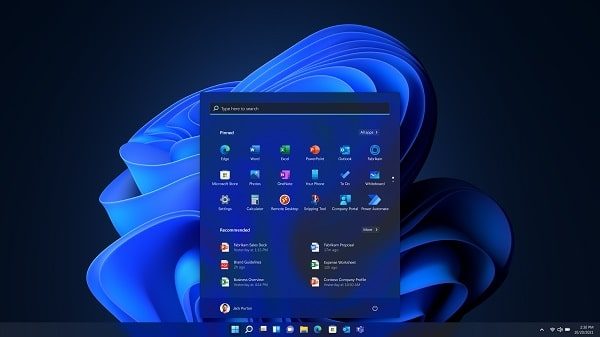 Tech
Boosted Productivity: How Windows 11 Upgrade Can Improve Efficiency?
In an era where time is a precious commodity, technology is pivotal in enhancing our productivity. The introduction of Windows 11, the latest iteration of Microsoft's operating system, promises to take efficiency to new heights. The benefits of Windows 11 are poised to revolutionise productivity, offering an upgraded experience that can significantly enhance efficiency. This article will delve into how the Windows 11 upgrade can elevate efficiency and boost productivity.
Revamped User Interface For Enhanced Focus
Windows 11 brings a fresh and modern user interface designed to minimise distractions and keep users focused on their tasks. The centre Start Menu and streamlined taskbar create a cleaner look, reducing visual clutter and allowing users to concentrate on what matters most. The redesigned window management system enables effortless organisation of open applications, making it easier to switch between tasks without losing concentration.
Snap Layouts And Snap Groups For Multitasking Mastery
Efficient multitasking is a cornerstone of productivity, and Windows 11 takes it a step further with the introduction of Snap Layouts and Snap Groups. These features enable users to arrange and manage multiple windows on their screen easily. Snap Layouts offer pre-defined window configurations for various multitasking scenarios, while Snap Groups remember and restore sets of apps for different projects, letting users seamlessly transition between work contexts.
Direct Integration Of Microsoft Teams
Collaboration is an essential aspect of modern work environments, and Windows 11 recognises this by directly integrating Microsoft Teams into the taskbar. This integration allows for quick access to Teams, facilitating seamless communication and collaboration with colleagues through chat, video calls, or sharing files. The ability to connect with team members without having to switch between applications significantly enhances workflow efficiency.
Optimised Touch, Pen, And Voice Input
Windows 11 acknowledges the diverse ways in which users interact with their devices. The upgrade offers enhanced touch, pen, and voice input capabilities, catering to users who prefer these interaction methods. Whether jotting down quick notes using a stylus, navigating through touch gestures, or utilising voice commands for hands-free tasks, Windows 11 ensures that productivity tools are at users' fingertips, regardless of their preferred input method.
Widgets For Glanceable Information
Staying informed without interrupting the workflow is crucial for productivity. Windows 11 introduces Widgets, a feature that provides glanceable information at a glance. Widgets display personalised news, weather updates, calendar events, and more, helping users stay up-to-date without switching applications. This functionality is especially advantageous for individuals who desire to stay mindful of their environment while remaining attentive to their current activities.
Enhanced Microsoft Office Integration
For many professionals, Microsoft Office applications are central to their work. Windows 11 enhances the integration of Microsoft Office, making it easier to access and work on documents, presentations, and spreadsheets. With improved compatibility and performance optimisations, users can seamlessly transition between Office applications and other tasks without worrying about glitches or delays.
Virtual Desktops For Organised Workspaces
Virtual desktops are a valuable tool for organising workflows and managing different projects. Windows 11 refines the virtual desktop experience, allowing users to create and manage multiple desktops according to their work contexts. This feature aids in keeping projects separate, reducing clutter, and allowing for a more structured and organised approach to tasks.
Enhanced Security And Peace Of Mind
Efficiency is closely tied to security, and Windows 11 prioritises both. With features like Windows Hello and TPM 2.0 compatibility, the operating system offers advanced security measures to protect user data and credentials. A secure system provides a sense of tranquility, enabling users to concentrate on their responsibilities without being concerned about the protection of their confidential data.
In conclusion, Windows 11 represents a significant leap forward regarding productivity and efficiency. Its streamlined user interface, multitasking features, integrated collaboration tools, and optimised input methods create an environment that empowers users to accomplish more in less time. Whether you're a professional juggling numerous tasks or an individual looking to make the most of your computer time, the benefits of upgrading to Windows 11 are clear. Embrace the future of computing and experience firsthand how this operating system can revolutionise your work and boost your overall productivity.