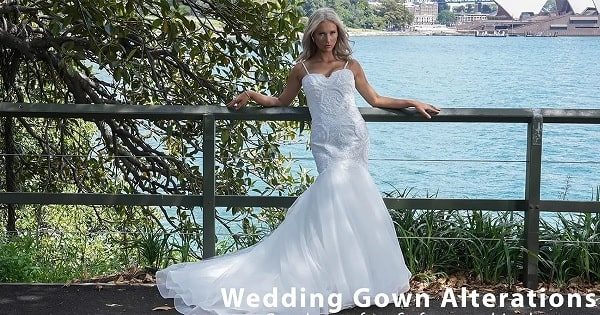 Life Style
A Look Back: Evolving Bridal Trends over the Past Decade
The world of bridal fashion is as dynamic as it is dazzling. As we journey through 2023, it's the perfect time to take a moment and reflect upon the tapestry of trends that have graced the aisles over the past decade. From the elegant to the audacious, the 2010s brought a myriad of styles that have shaped the bridal industry in profound ways.
2010-2013: Vintage Revival and Lace Loveliness
Iconic Trend: The early part of the decade saw a surge in vintage-inspired gowns. The influence of Kate Middleton's 2011 wedding dresses cannot be overstated, with lace sleeves and delicate detailing becoming a mainstay for many brides. Soft, romantic, and imbued with old-world charm, it was a nod to bygone eras.
2014-2015: Bold Backs and Two-Piece Triumphs
Iconic Trend: The mid-decade brought with it a penchant for drama. Illusion backs, adorned with lace or beading, became the focal point of many a wedding dress. Additionally, the rise of two-piece bridal sets allowed brides the flexibility to mix and match, blending tradition with a touch of the bohemian.
2016-2017: Minimalist Elegance and Caped Crusaders
Iconic Trend: Inspired by celebrities and royals alike, the emphasis shifted to understated luxury. Simple silhouettes, often with A-line or sheath cuts, ruled the roost. Meanwhile, capes and capelets made their dramatic entrance, giving brides an alternative to veils.
2018-2019: Floral Fantasy and Metallic Shine
Iconic Trend: Floral appliqués blossomed onto the scene, making gowns feel like ethereal gardens. Simultaneously, the glint of metallics – be it in dresses or accessories – added a modern edge to traditional bridal aesthetics.
2020-2022: Sustainability and Diverse Representations
Iconic Trend: As the world became more eco-conscious, bridal fashion responded in kind. Sustainable materials began to weave their way into collections. Moreover, brands like TwoBirds Bridal championed inclusivity, catering to brides of all sizes and backgrounds. The message was clear: Every bride deserves her dream dress.
A Decade of Distinction
The past ten years have not only been about evolving styles but also about pushing boundaries. The notion of the 'perfect wedding dress' transformed, moving away from rigid standards to a more inclusive and personalized ideal.
Retailers like TwoBirds Bridal have been pivotal in this evolution, continuously adapting and curating collections that reflect both global trends and individual desires.
Looking back, it's evident that bridal fashion is much more than fabric and thread – it's a reflection of societal shifts, personal stories, and, most importantly, love. And as we continue onward, it's thrilling to think of the trends yet to come.